I've had a lot of people ask me why we chose to go to Ireland. Of course the beautiful sights were a big selling point, but honestly the main reason was because it seemed pretty inexpensive. This ended up being the best trip we've EVER went on, and even though it didn't feel like we were being frugal, it wasn't too bad price-wise. We definitely could have saved more money on some things, but this was our big vacation of the year, so we lived it up. Overall, for the entire trip, we paid $1,500 a person.
Airfare – $730 per person
I am a firm believer in finding plane tickets using the Hopper app. I know a lot of people
like using Skyscanner or Google Flights, but I have had a lot of luck using this app compared to the others. I think the reason I like it so much is because it predicts how low the prices will go down and which date to buy it before. It will also notify you whenever there is a price change, so you don't need to be constantly watching it. We went to Ireland March 17- March 23 which happens to be St. Patrick's Day week. It was also a lot of college's spring break so this was definitely a more expensive time to go. If you have a schedule that allows you to takes vacations during the slow seasons your likely to pay a lot less than this.
Lodging- $190 per person
If you really want to travel on a budget, but you don't want to roomy it up in a hostel, than an Airbnb is probably the perfect thing for you. My husband and I stayed in our own private place for a week, for a total of $380. It was about $80 a night which I think it pretty expensive for Airbnb. Again, we did go during Ireland's busy season so this would probably be cheaper if we have traveled during a different time. I like staying in Airbnbs because you get more information and insight about how to travel around the city and what the best things to do are. I also feel like the hosts are much more caring about how comfortable your stay is compared to a very busy hotel with many more guests.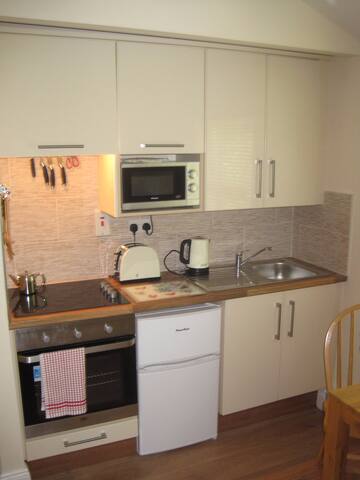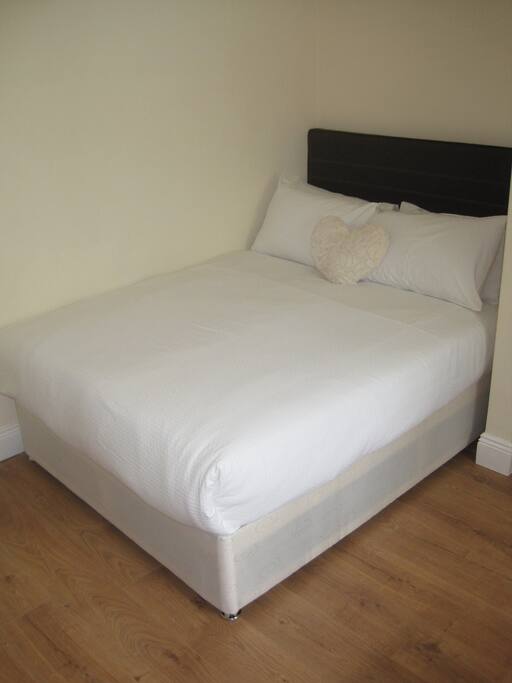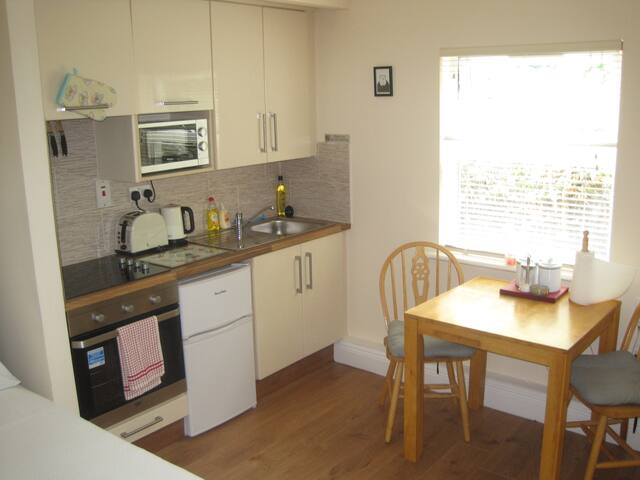 Transportation, Food, and Activities- $600 a person
I put all three of these together because it's very hard to figure out how much we spent on each individual thing. I kept track of everything we bought while we were there, including all of the tours we booked ahead of time.
Transportation:
While in Ireland, we lodged the whole trip in Dublin and traveled all around. The reason we did this is because Dublin's public transportation is very convenient and inexpensive. We got a card at the airport that was about $40 for 5 days of unlimited bus use. Figuring out the bus schedule was a little difficult for us since we aren't very familiar with riding buses, but Apple Maps really came in handy. A lot of these buses also had USB ports so we could charge our phones, so that really helped with navigating.
Taxis are also a very popular means of transportation in Ireland. They do not have Uber or Lyft, but I believe it is because the taxis are so inexpensive and easy to find. It cost about $20 for a 30 minutes car ride. If you want to save money, I would recommend only using the bus system to get around.
Food:
When most people think of Ireland, they don't really think of it as a foodie place to go, but man did I eat a lot of good stuff! Of course they had a lot of pubs, but they also had  many different types of restaurants everywhere. A big plus was almost all of them accommodated various dietary needs. We basically ate out for every meal except when we packed a lunch for our day tours. They had a lot of Spars around the city, which are basically like a CVS or a convenient store. There were actual grocery stores there, but we were just not very motivated to find one. If  you want to save more money, it would obviously be smarter to go grocery shopping instead of eating at a restaurant everyday.
Activities: 
One thing that really impressed me about Ireland, was the amount of activities that were available. The first activity that we did in Ireland was a Airbnb experience. This was my first time participating in an experience, and it exceeding any expectations I could have had! We participated in a trek in Howth, with is a bus ride or taxi ride away from Dublin. We started off at a cute little cafe where we were served coffee, tea and danishes. We got to know the rest of the group on our trip and it was a great way to meet new people from all over the world. Then, we were giving packed sandwiches and salads from the cafe and headed out to the mountains of Howth. The trek lasted for about 6 or 7 hours, and was filled with beautiful ocean views and fascinating information about history and nature. This hike was not for the weak, and I was definitely exhausted after it, but it was one of the coolest things I ever experienced. We ended the day at a local pub, so the group could get a drink together and say their goodbyes. If you want to check out a cute little video that shows a little insight of this experience, click HERE.
The next two days, we booked day tours through Finn McCool's Tours. The first tour we took was the Game of Throne's Tour. We were able to see all of the sites that the show used for filming while driving around in an air-conditioned, comfortable charter bus. This tour left from Dublin and took the entire day because we were traveling to so may places.
The second tour that we booked with this company, was the Cliffs of Moher tour. This tour also left from Dublin and lasted a full day. We got to see the beautiful Cliffs of Moher and many other beautiful places along the way. One of my favorite stops was the town of Galway. They had a shop in this town that was strictly dedicated to crafting wooden and wool sheep made from real sheep's wool. It seems a little strange and obscure, but it was the cutest store ever!
Our last day in Ireland, we decided to stay in Dublin and experience some of the activities close-by. The first thing we did was visit Trinity College, which had a library that felt like something out of a Harry Potter book.
Next, we visited the world famous Guinness Storehouse. Here we got to learn all about how they craft Guinness, the history, and even how to pour it.
The last thing we did was a night ghost bus tour. Here we got to learn about Dublin's darker history as we toured around famous and creepy sights.
I think one of the reasons I loved Ireland so much was how accessible, enjoyable, and convenient the whole trip seemed to feel. Not to mention, the people were some of the nicest people I have ever met, and everything about this island seemed magical! Overall, Ireland is, and probably will always be, one of my favorite places to be. I would highly recommend that everyone should travel here at least once in their lives.